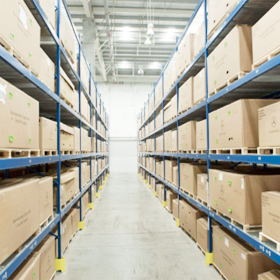 Warehousing and distribution
*Established in 1986 and headquartered in Hong Kong, with more than 1000 outstanding employees. Timax is a modern professional logistics enterprise integrating bonded warehousing, transportation, import and export, customs clearance and cross-border e-commerce.
Hotline:+852-27909108
In order to take full care of customers' various needs, our warehouses in Hong Kong, Dongguan, Suzhou and other parts of China can provide comprehensive warehousing and distribution services, including: Vendor Managed Inventory (VMI), regional bonded goods distribution center (hub center), milk run, e-commerce distribution and storage, goods testing center, and goods maintenance center. Provide customers with bonded storage, general cargo storage, cargo sorting, packaging, distribution, simple processing, quality inspection, maintenance and other related services. Combined with warehouse management system (WMS), radio frequency technology (RFID) and barcode management, carrying out goods classification management to ensure accurate, fast and safe distribution of goods. So as to achieve effective cost saving and improve efficiency, assist and cooperate with customers to simplify logistics management of their supply chain.